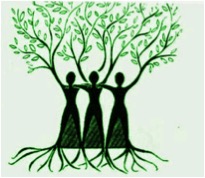 What are your hopes, your dreams and your needs? If you are a woman living in Genesee County or serve women living in Genesee County, we want to know about the hopes, dreams, and needs of women in living in this area.
Creating an initiative for Flint-area women.

We will record at least 100 interviews and pull out the main themes. Then, we will invite everyone who has participated to return to hear the themes. Everyone we have interviewed so far is helping women in their own way, whether as a friend, a family member, a mentor, a pastor, by teaching practical skills, or by making things that other women need. We will all talk about what we could do together to empower and assist women in Genesee County. This effort will bring all of our talents and skills together on behalf of Flint-area women.
We would love to hear your perspective, so please call and set up a time to talk with us. Ask for Fallon at (810) 600-5690. Interviews last for about an hour and take place in the Flint area. Your input will be part of an initiative to empower and assist women in Genesee County.
Community partnership.
This project is a partnership between Drs. Jennifer Johnson and Kent Key at Michigan State University (MSU), and Flint community partners Bishop Bernadel Jefferson and Mrs. Janice Muhammud. The study is community-friendly and is currently under review by the Flint Community Ethics Review Board.