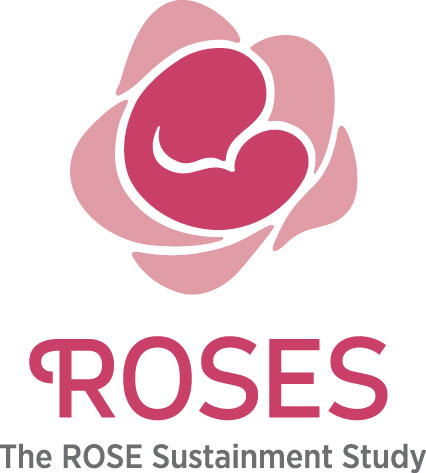 Postpartum depression is a serious condition that affects about 1 in 7 mothers and about 1 in 3 low-income mothers. ROSE (Reach Out, stay Strong, Essentials for mothers of newborns) is a class taught in prenatal clinics. ROSE gives pregnant women the skills and information that they need to lower their risk of postpartum depression. ROSE was developed by Dr. Caron Zlotnick at Women and Infants Hospital and Brown University. Five randomized clinical trials have shown that ROSE reduces risk of postpartum depression in low-income women by half.
The ROSES Study (ROSE Sustainment Study) partners with 90 clinics providing prenatal services to low-income women in all 50 states. The ROSES study will help determine what outside supports are needed to help prenatal clinics implement and sustain ROSE, reducing negative consequences for mother and child.
Clinical psychologists Dr. Jennifer Johnson of Michigan State University College of Human Medicine (Jennifer.Johnson@hc.msu.edu) and Dr. Caron Zlotnick of Brown University, Butler Hospital, and Women and Infants Hospital (Caron_Zlotnick@brown.edu) lead the ROSES Study. Clinics interested in participating in getting free training in ROSE may contact Dr. Zlotnick at Caron_Zlotnick@brown.edu.
If you or someone you know is experiencing postpartum depression, resources and information can be found at: