Nearly half of people who commit suicide are not in any mental health treatment at the time of their suicide. Therefore, national suicide prevention efforts are working to find and intervene with people at risk wherever they are. One of the places where people at risk for suicide end up is in the criminal justice system.
Almost 11 million people in the U.S. are arrested each year. Most are held for a few days and may be charged or may be bailed out and return home. More than half of people who are arrested have had mental health problems, and stressful events are usually taking place in people's lives before and after their arrests. In fact, 10% of suicides in the U.S. with known causes occur following a recent criminal or legal stressor (such as arrest and jail detention).
The SPIRIT Study (Suicide Prevention Intervention for at-Risk Individuals in Transition) finds people being held in pretrial jail detention who are at risk for suicide in the year after their release from jail. SPIRIT tests whether a Safety Planning Intervention reduces suicide risk in the year after jail release. The intervention brings community mental health counselors into the jail to make a suicide risk reduction plan. These counselors call to follow up with individuals after release from jail to help reduce suicide risk and connect them to mental health and substance use treatment services in the community. SPIRIT tests whether this intervention helps to reduce suicide risk and whether it is cost-effective. If the intervention is effective, using it in jails could prevent 5-9% of all suicides in the United States.
The SPIRIT Study takes place at the Genesee County Jail in Flint, Michigan, and at the Rhode Island Department of Corrections in Rhode Island. Partnering organizations include the Genesee County Jail, Genesee Health System, the Rhode Island Department of Corrections, and the Providence Center. The study is community-friendly and has been approved by the Flint Community Ethics Review Board (CERB). It is funded by the National Institute of Mental Health, the National Institute of Justice, and the Office of Behavioral and Social Sciences Research (U01 MH106660).
Clinical psychologists Jennifer Johnson, PhD, of Michigan State University College of Human Medicine (Jennifer.Johnson@hc.msu.edu) and Dr. Lauren Weinstock of Brown University Warren Alpert Medical School (Lauren_Weinstock@brown.edu) lead SPIRIT. For questions about SPIRIT, please contact the study project coordinators Hannah_Graves@brown.edu and Joshua.Sinclair@hc.msu.edu.
If you or someone you know is feeling suicidal, please call the National Suicide Prevention Lifeline at 1-800-273-TALK (8255), or visit suicidepreventionlifeline.org.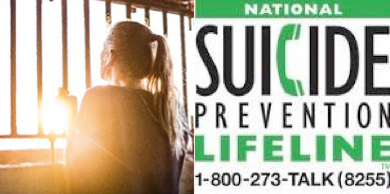 Links: